Gardening with kids can be a blast, and it's a fun way to take a break from screen time and get them outside. We've rounded up some ideas for getting outside with kids of all ages, from toddlers to the preteen stage, complete with a list of safe plants for little ones to explore! 
Kid-Friendly Garden Plants
If you're not sure if a plant is toxic or not, it's better to be safe than sorry! You can transplant it deeper into your garden or remove it if you're concerned. For worry-free exploration, try including these plants in your gardens, especially at the edges where kids are likely to interact with them.
Marigolds

Nasturtiums

Herbs

(thyme, rosemary, oregano, cilantro, chives, etc.)

Lemon balm

Dahlia

Sunflower

Cosmos

Daisies

More Safety Tips for a Kid-Friendly Garden
For little ones who are learning to walk or are still working on strong coordination, it's helpful to add some planted padding and ensure they won't tumble into anything that could harm them. Keep your garden as safe as possible by:
Growing spreading groundcovers, like creeping thyme, between stepping stones and pavers

Removing thistles and other plants with sharp edges, spines, or other parts that could hurt little fingers

Checking for tree roots, uneven ground, rodent holes, or any other possible tripping hazard
Kid-Friendly Garden Projects for Ages 2–4
Little kids thrive with lots of outdoor exploration time, but their attention spans and motor skills do best with simple, open-ended activities. Some toddler-friendly garden projects include:
I-Spy. The garden has so much color, and little kids love showing off their smarts. Send your toddler hunting for a specific color or feature and talk about what they find.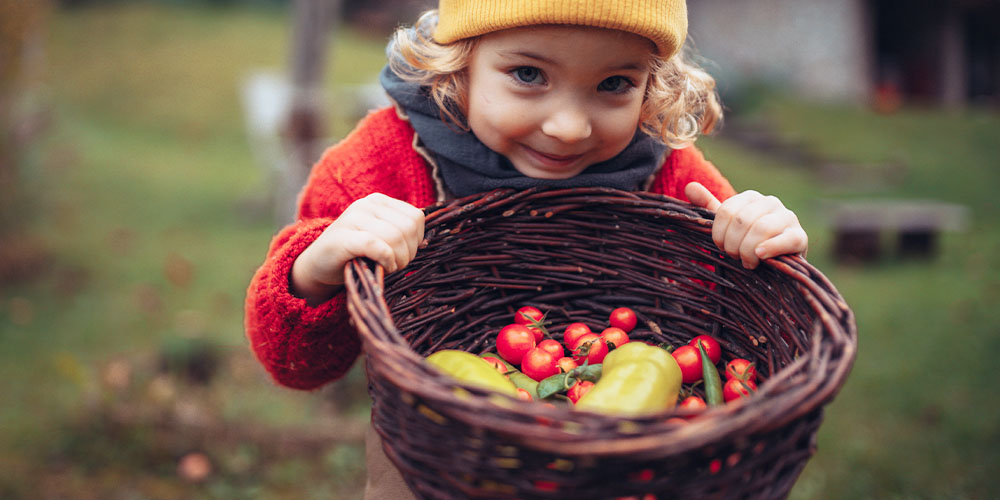 Guided Garden Picnic. If you're growing vegetables, fruit, and herbs in your garden, have your toddler hold a basket as you lead them around the garden, picking ripe fruit, sprigs of herbs, and mature vegetables. Afterward, find a shady spot on the grass to taste everything together!
Kid-Friendly Garden Projects for Ages 5–7
Kids in their early school years are still bursting with curiosity but can better listen, communicate, and come up with new ideas. Try these kid-friendly activities: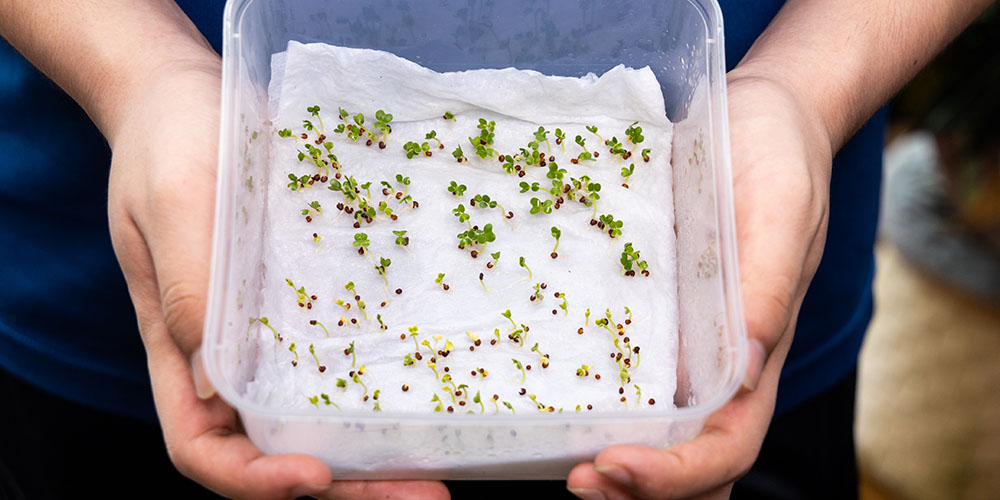 Easy Seeds. Captivate your child with their very first plant, grown all by themselves. Place two damp paper towels inside a sandwich bag or container and place a large, fast-germinating seed—such as a sunflower or kidney bean—between the paper towel and plastic layers. Hang the bag in front of the window and watch as the seed slowly grows into a full plant! Once the seed has fully germinated, transplant the seed and paper towel directly into a garden bed to follow the rest of its journey together.
Backyard Safari. Go on the hunt with your child to look for the wildlife living among the leaves. You can discuss good and bad bugs, food chains, and ecosystems.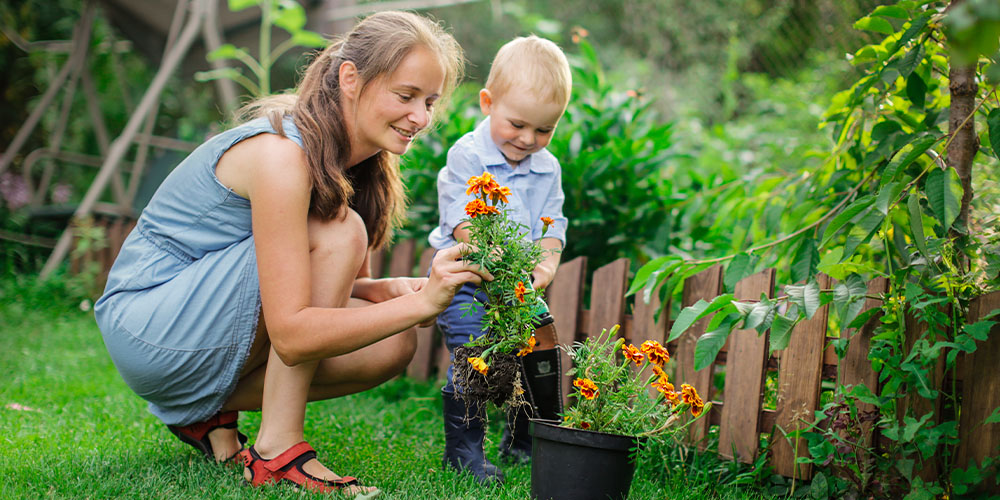 Mosquito-Repellent Plants. No one wants bug bites to get in the way of their outdoor fun! Work with your child to plant bug-repellent plants like marigolds, lavender, citronella grass, and basil. These fast-growing plants are fun to grow and smell great, too!
Kid-Friendly Garden Projects for Ages 8–12
Older kids are starting to assert their independence and prefer self-guided projects or activities they can do with friends. Put their growing minds to work with these ideas:
Scavenger hunt. Set up a scavenger hunt for things your child can find around the landscape. Tailor your scavenger hunt to their knowledge level to keep it engaging; this makes a great game for a birthday party!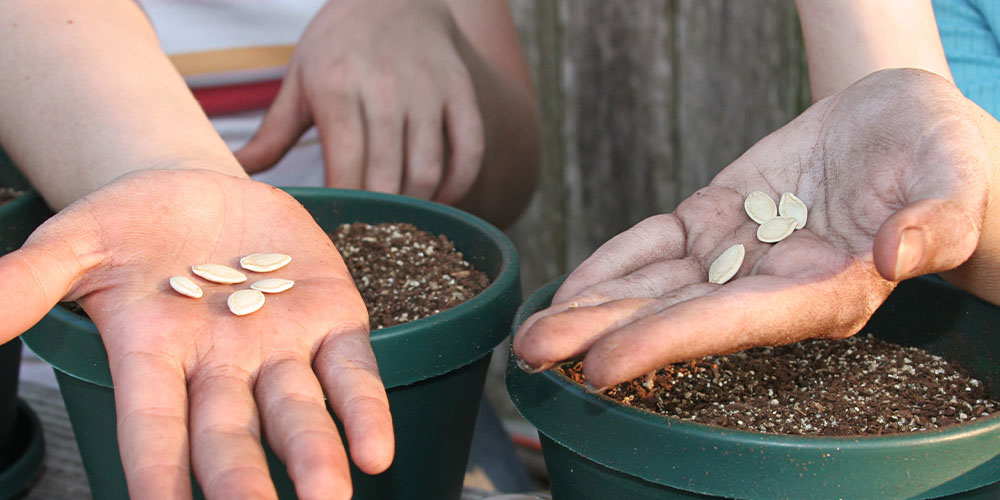 Seed starting. Starting seeds is a project you can stretch out over months, so it's best for older kids who love hands-on experiments. Use a seed starting kit and select several types of seeds—the more, the better! Set up the tray and let your young gardener go to work! Stay engaged by commenting and talking to your child about how their seeds are doing.
Looking for more plants and ideas for your Mississippi kid-friendly garden? Get inspired today at Pine Hills Nursery!