Birds make for wonderful companions in the garden. They aid in pollination by exchanging pollen and nectar between your backyard flowers, leaving your garden more beautiful than when they first arrived. Birds also bring life and color to your landscape, so why not do all you can to encourage them to stay? In this blog, we cover some fun ideas on how to attract birds to your yard, featuring a quick DIY guide to making your own birdhouses with the kids!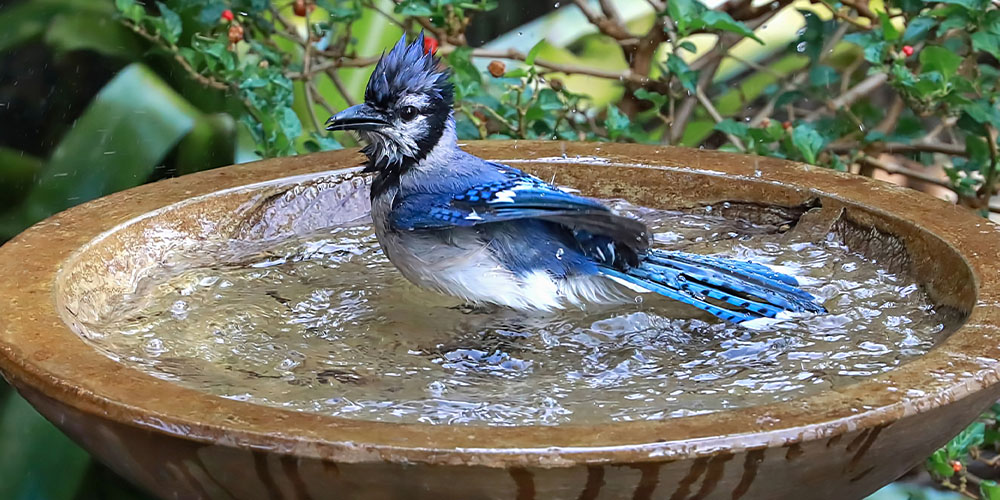 Provide water in the garden.

Birds will be far more attracted to your yard if there is a water supply they can rely on to remain hydrated. Adding a bird bath to your backyard can give birds a place to take a quick pit stop throughout the day. Place bird baths in level, safe areas where they are not likely to tip, fall, or spill easily. Your birds will now be able to rinse off and have a drink, and they may just pollinate a flower or two in your garden on their way out!
Design a bird friendly corner in your backyard.

Food, shelter, water, nesting sites, and other necessities are all part of a bird-friendly landscape. You can designate your whole landscape design to building a bird and pollinator-friendly garden, or simply design a corner of your backyard for the birds to hang out. Feature native plants of diverse varieties, reduce open areas, layer your vegetation, and wait for them to come flocking!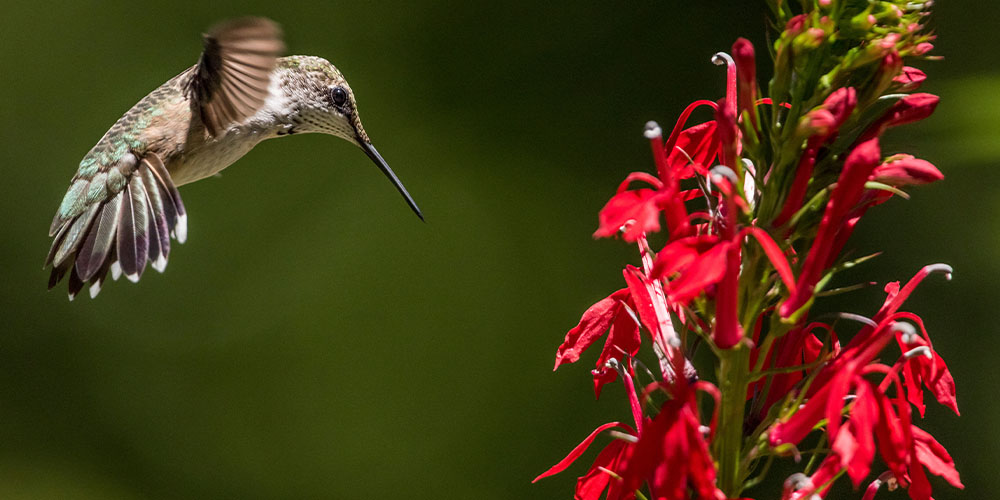 Garden with native plants in your backyard. Birds love native plants because they are more familiar with them. They recognize native plants as a comfortable shelter and food source, so they will be much more drawn to a backyard abundant in native trees, shrubs, flowers, and grasses.
Go organic. To prevent harming the birds that visit your backyard and ensure that they keep coming back, you'll want to use organic fertilizers and avoid chemical pesticides and herbicides. If you're not too keen on this suggestion, simply remove your bird feeders from your backyard for a few days after applying these products.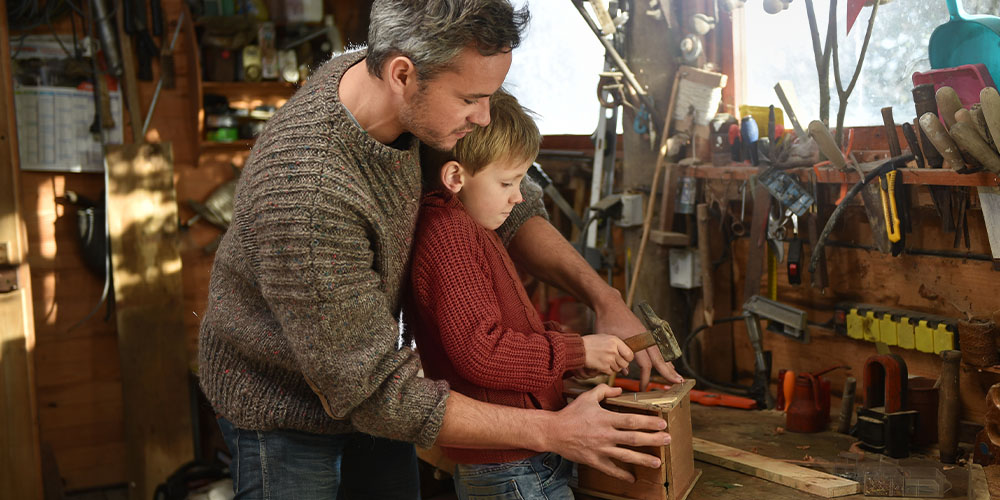 Build a birdhouse.

We saved the best idea for last because it's so much fun! Building your own DIY birdhouse

with your kids

is a sure way to have all the birds in Mississippi flocking to your backyard. But how do you build a birdhouse for beginners? 
How To Build a Birdhouse 
First, gather your materials. Cedar is the most ideal wood to use for building a birdhouse because it is affordable and lasts for years. You will need the following materials:
Cedarwood

Screws

Finishing nails

½ inch dowel 

Exterior wood glue

Power drill

Appropriate-size spade bit

Clamps

Hand saw

Sanding paper

Exterior paint or wood paint brushes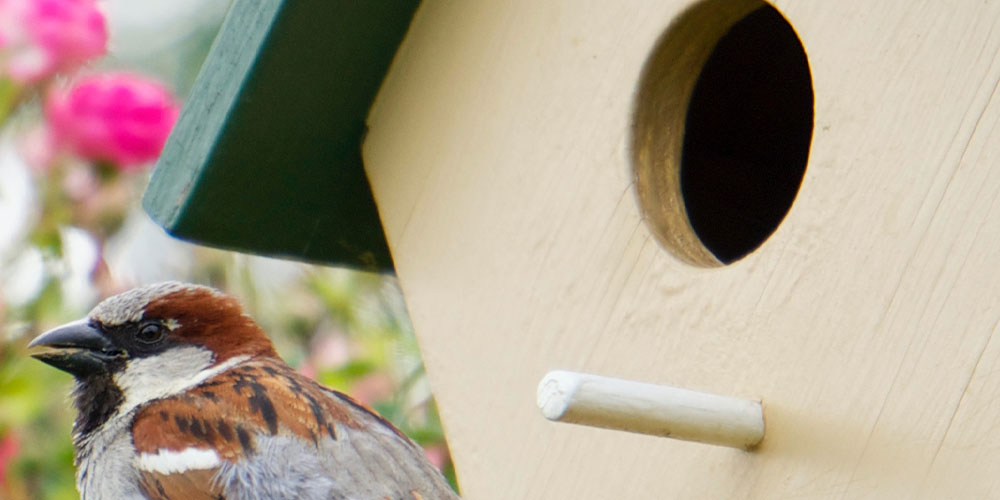 1. Cut a two-inch long perch from a 1/2-inch dowel. All parts should be sanded smooth with sandpaper. The perch hole should be 1/2 inch in diameter and 1-1/2 inches wide on the front face. Glue the two sides to the back panel using your exterior wood glue after sanding your wood surfaces smooth.

2. Put together your bottom and front panel once the glue has dried on the back and side pieces. You will need to place your clamps on the bottom and front to hold things in place while you do this.

3. Cut a roof according to the measurements of your birdhouse, long enough to make it overhang on both sides of the house. Stick the roof panels together using your exterior wood glue. Use easy-to-remove tape to keep the roof in place while it dries.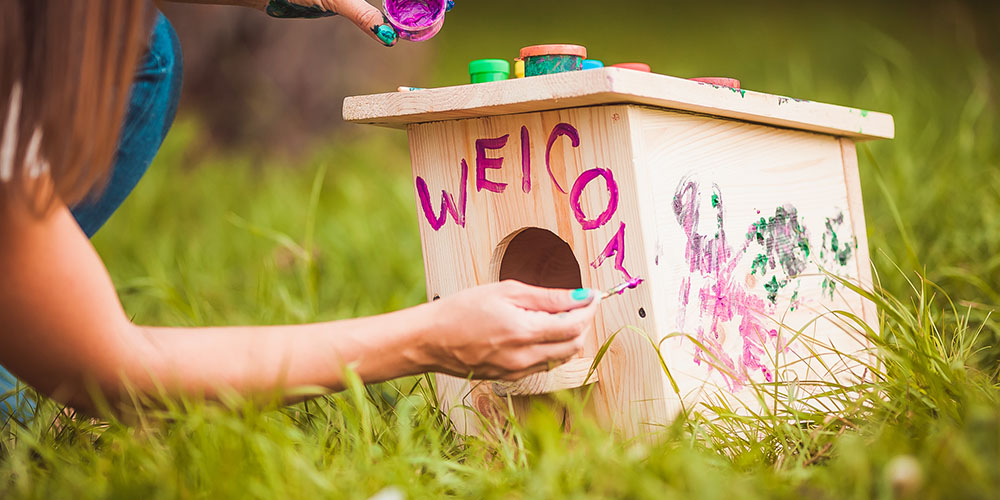 4. Now comes the fun part of your DIY birdhouse project. Decorate it with some paint or wood stain, and place some sticks, dirt, grass, and straw inside! Avoid using a lot of bright colors or shiny materials; birds will shy away from a house that might catch the eye of a predator.

Visit us at Pine Hills Nursery in Pass Christian Mississippi, for more tips to get those birds flocking to your garden today!