Summer vacation is prime time for making memories and enjoying the warm weather with your kids! While they're out of school, you'll likely be searching for activities and entertainment to keep them busy—preferably ones that don't involve iPads and excessive screen time. Summer is for getting outside and exploring, and diving into veggie gardening is the perfect way to do just that!
Veggie Gardening: The Easiest Way to Get Kids Interested in Vegetables!
Kids are tiny scientists—always exploring and experimenting—and so curious about the mysteries of nature. Watching a tiny seed sprout, grow, and develop into a full-sized plant that produces delicious food will never cease to blow their minds! With gardening, they can take pride knowing they're responsible for creating these big, colorful, healthy plants. Then, when it's time to harvest their special homegrown veggies, you can bet they'll be much more excited about eating them!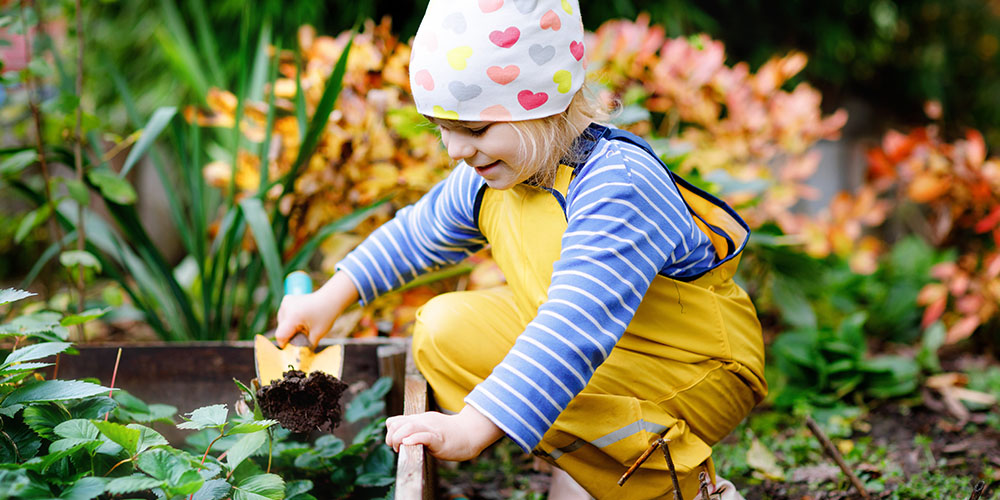 Shop for Gardening Supplies Together
Adult-sized garden tools are a bit too clunky for kids. Help them pick out their own special tool set, complete with some gardening gloves and a sunhat! There are plenty of funky options for kids' garden tools, and you can bet they'll have fun digging around in the dirt and finding worms! 
Give Them Their Own Special Section of the Veggie Garden
Kids feel empowered when they have their own independent projects that they can create themselves and show off! Pick a corner of the veggie garden, or build them a small raised bed they can call their own. Let them pick out a few different plants, but give them a list of different types of plants they can choose from so you can keep them to a manageable size. Try something like this:
3–4 vegetable plants
2 herbs (kids really like fruity or flavorful varieties like blueberry basil, chocolate mint, or lemon balm)
2 pest-repelling plants (marigolds, citronella geraniums, basil, or dill are great options!)
2 edible flowers (pansies, nasturtiums, and marigolds are a good size for bordering the garden)
If they choose any vining veggies like cucumbers, peas, or indeterminate tomatoes, make sure you buy the appropriate support structure, like a trellis or tomato cage!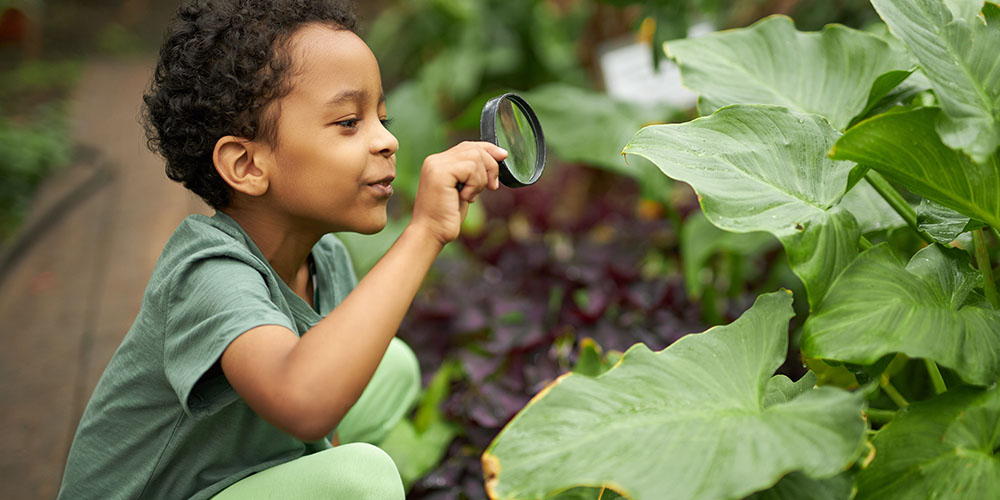 Find the Fun in Gardening Chores
You might be surprised at how much fun kids have when pulling weeds or watering the garden with the hose! Spend some time tending to the veggie garden every few days, but find ways to make it feel more like an activity than a chore. Create a music playlist for gardening together with all their favorite pump-up songs, whip up a batch of cold lemonade, and fill an inflatable pool with some water so they can cool down after all that time gardening in the sun. If they like a little friendly competition, challenge them to see who can pull the most weeds or pinch the most tomato suckers!
Start a Gardening Journal
A garden journal is a fun way to track the progress of your veggie plants and keep memories of all the cool things you did throughout your summer holiday gardening. It's a fantastic activity for kids while they're on break from school—they can practice their printing, learn about veggie plant life cycles, the magic of pollination, and create calendar schedules for plant care tasks. Colorful pencil crayons and stickers are a must! Then, once the veggie gardening season ends, you'll have a cool memento for them to look back on when they're older.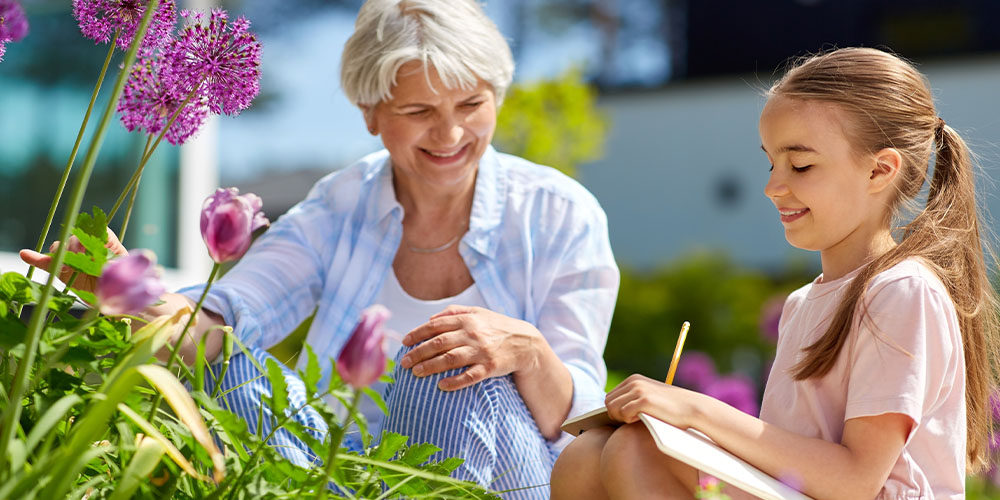 Getting kids involved in the garden offers them the skills to cultivate their own food, understand where their food comes from, and experience interactive science lessons without using electronic devices! If you'd like to start gardening with your little ones, visit us at Pine Hills Nursery! Our experts will help you and the kids get all set up with all the necessary supplies.